Session I
Welcoming the Sabbath Bride; and Wisdom teachings of Hildegard of Bingen and Julian of Norwich
Drawing on the Jewish mystical understanding of the Sabbath as the Bride of Heaven, Rami will help us step into the Presence of Shekhinah (the Divine Feminine) through candle lighting and kavvanah (setting one's intention). Sharing his encounter with Mary, one of Lady Wisdom's incarnations, at Miriam's Well in Nazareth, Rami will teach and explore the meaning of a new Adoration for our time.
Following Rami's teaching, Matthew Fox will speak to the Divine Feminine and Wisdom as named and practiced by Christian mystics like Hildegard of Bingen and Julian of Norwich drawing from wisdom teachings of the Hebrew Bible. Matthew will share a special ceremony shared by the late Sister Jose Hobday that is fitting for a time of the "strawberry moon" and offer a meditation on the Litany of Mary that will inspire images for deep dreams of the divine feminine.
Session II
The Call of the Black Madonna; and The Good News of Mother Wisdom
Matthew will speak to the ancient tradition of the Black Madonna, why this archetype is returning today and what it has to teach us, and speak to the "Magnificat" found in Luke's gospel that pictures Mary as very much a prophet.
Diving into the Gospel of Chochma/Sophia: The Good News of Mother Wisdom
Two years ago, during a retreat in Boulder, CO. Rabbi Rami felt called to create The Gospel of Chochma/Sophia an anthology of teachings from the Divine Mother coupled with practices for opening up to Her presence. Rami will introduce us to Lady Wisdom (Chochma/Sophia) in Her own words.
Session III
Reclaiming the Lost Eve; and Listening to Male Mystics on Wisdom and Divine Feminine
During our second morning session, Rami will focus on Reclaiming the Lost Eve. Using the Jewish practice of midrash (rabbinic investigation into common Bible stories] Rami will invite us to recover the hidden message of the Story of Adam and Eve and the Expulsion from the Garden of Eden, and reclaim Eve as the Mother of All the Living and Apostle of Lady Wisdom.
Matthew will then speak to the Divine Feminine as found in male mystics of the creation spirituality tradition such as Francis of Assisi, Thomas Aquinas, Meister Eckhart and Thomas Merton.
Session IV
Reinvigorating Culture by Bringing Wisdom to balance Patriarchal Culture
Together, Rami and Matthew will speak to how bringing Wisdom or the Divine Feminine alive will reinvigorate culture including education and religion, and more. In this time we will also have space for an extended time of questions and answers.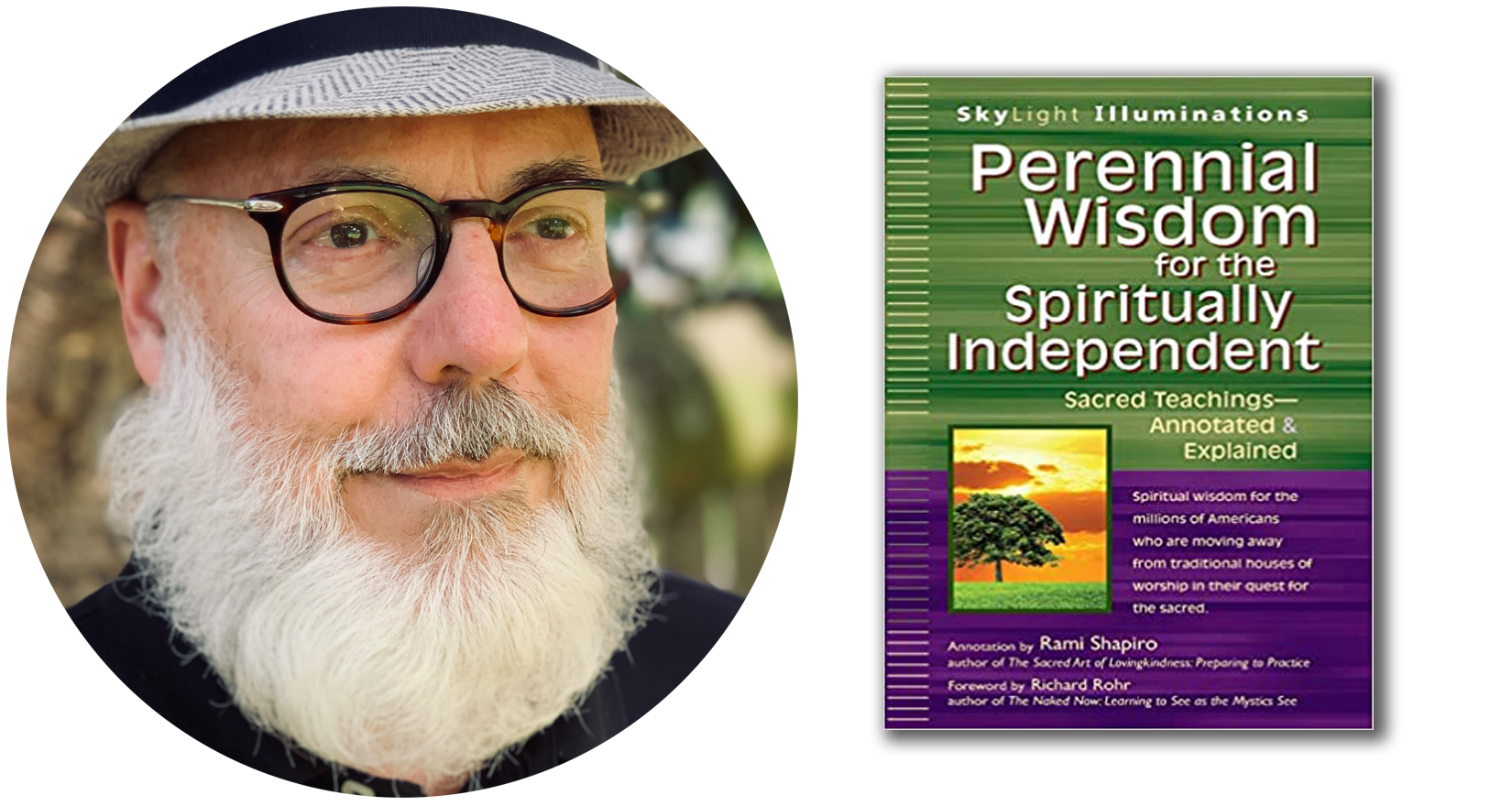 Rabbi Rami Shapiro is an award–winning author of over thirty-six books on religion and spirituality. He received rabbinical ordination from the Hebrew Union College–Jewish Institute of Religion and holds a PH.D. in religion from Union Graduate School. A rabbinic chaplain with the USAF for 3 years, a congregational rabbi for 20, and a professor of religious studies for 10, Rabbi Rami currently co-directs the One River Foundation (www.oneriverfoundation.org). Rami is also a Contributing Editor at Spirituality and Health magazine where he writes the Roadside Assistance for the Spiritual Traveler column for the print magazine, the Spirituality & column for the digital magazine, and hosts the magazine's bi-weekly podcast, Essential Conversations with Rabbi Rami (www.spiritualityhealth.com).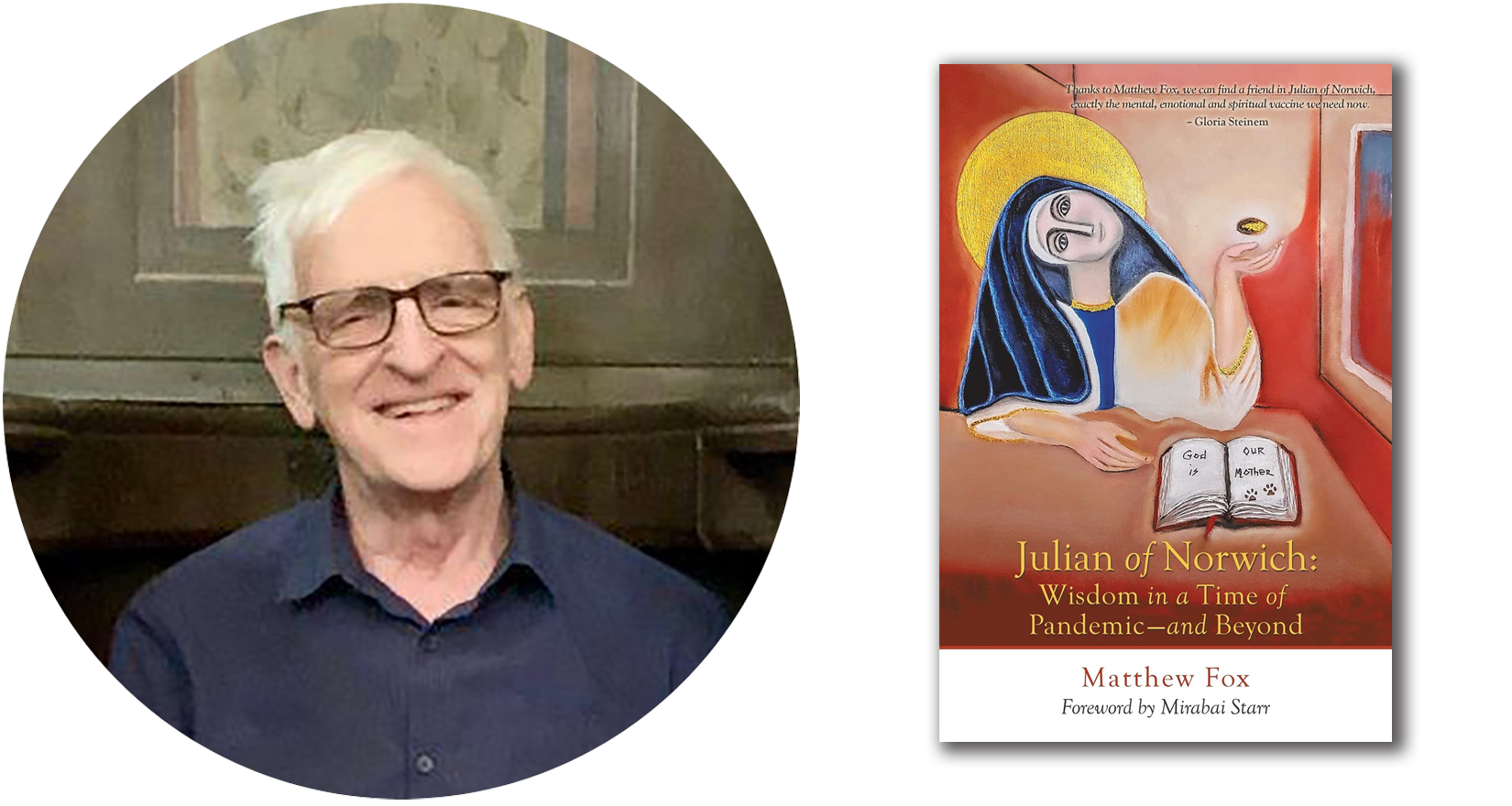 Rev. Matthew Fox, PhD, author, theologian, and activist priest, has been calling people of spirit and conscience into the Creation Spirituality lineage for over 50 years. His 38 books, lectures, retreats, and innovative education models have ignited an international movement to awaken people to be mystics and prophets, contemplative activists, who honor and defend the earth and work for justice. Seeking to establish a new pedagogy for learning spirituality that was grounded in an effort to reawaken the West to its own mystical traditions in such figures as Hildegard of Bingen, Meister Eckhart and the mysticism of Thomas Aquinas, as well as interacting with contemporary scientists who are also mystics, Fox founded the University of Creation Spirituality. His recent projects include Order of the Sacred Earth and Daily Meditations as well as the Cosmic Mass. His most recent books are "The Tao of Thomas Aquinas: Fierce Wisdom for Hard Times" and "Julian of Norwich: Wisdom in a Time of Pandemic--and Beyond. Other books include Original Blessing, The Coming of the Cosmic Christ, A Spirituality Named Compassion, The Reinvention of Work, Christian Mystics.
Frequently Asked Questions
When does the course start and finish?
The course was hosted live on June 25-26, 2021. By buying it now, you can watch the recordings from that event.
How long do I have access to the course?
How does lifetime access sound? After enrolling, you have unlimited access to this course for as long as you like - across any and all devices you own.
What if I am unhappy with the course?
We would never want you to be unhappy! If you are unsatisfied with your purchase, contact us in the first 30 days and we will give you a full refund.